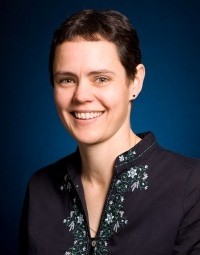 Topics
Change Management
Creativity / Innovation
Facilitator
Female Speaker
Futurist
Leadership
Society / Social Trends
Strategy and Planning
Gretchen is a qualified futurist/foresight practitioner. She has specialist skills in working with individuals, organisations and communities to define and work towards visions of their preferred futures, as well as increasing their capacity to respond effectively to emerging changes in the contexts they live and work in.
Her approach has a focus on exploring future possibilities - the good, the bad and the ugly of these. It's the awareness of these possibilities, in all their glory, that is what equips people to make better informed decisions in the present.
Gretchen has expertise in working with organisations to apply a range of approaches that contribute to strategic foresight, including environmental scanning; identifying drivers of change; trend analysis; scenario planning; systems thinking; cross impact analysis; causal layered analysis; visioning; and strategic planning.
Since establishing Young Futures in 2006, Gretchen has worked with government departments, statutory bodies, not-for-profit organisations, peak bodies, unions, universities, and professional associations. During 2009 Gretchen lectured in the Master of Management (Strategic Foresight) at the Swinburne University of Technology, Melbourne, Australia.
Through her experience as a health service leader and manager, Gretchen has a clear appreciation that achieving organisational and community change and development brings both exciting opportunities and significant challenges. Her experience in successfully managing these interacting realities ensures that the work she participates in has the best chance of contributing meaningful benefits.
Gretchen is committed to building the capacity of individuals, organisations and communities and sees this as a fundamental component of designing any strategic foresight program or process.
Central to Gretchen's work is a focus on collaborative practice and respect for the enhanced outcomes achieved when the diversity of voices relevant to an issue are brought to the table. Gretchen's capacity to successfully communicate and engage with people from a range of backgrounds is central to her fulfilling this commitment.
Human services are Gretchen's main areas of expertise - health, education, housing, disability, Aboriginal and Torres Strait Islander issues etc. She has a particular passion and interest in the issue of children and young people and the opportunities afforded to them for having a voice in futures thinking, planning, development & evaluation.