Dr Helena Popovic
Travels From Gold Coast, QLD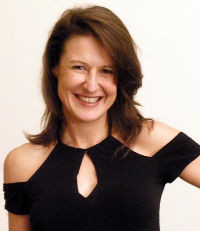 Topics
Brain / Neuro Science
Change Management
Female Speaker
Health
Lifestyle
Mental Health
Resilience
Stress Management
Dr Helena Popovic MBBS is a medical doctor, leading authority on improving brain function, international speaker and best-selling author. She is also a popular media commentator and regularly appears on TV and radio. Her philosophy is that education is more powerful than medication and she believes in slow ageing despite fast living.

Dr Helena teaches people how to:
1. Boost their brain
2. Turn stress into success
3. Live longer, stronger, healthier and happier
4. Shed excess body fat without dieting or deprivation
5. Defy dementia

Dr Helena was a Sydney TEDx Fast Ideas finalist and her book 'NeuroSlimming' won Bronze medal in the international Living Now Awards for books that contribute to positive global change.
Keynote Titles
Boost Your Brain
Turn Stress Into Success
Come Alive and Thrive