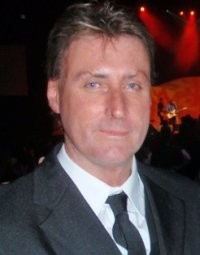 Topics
Health
Inspirational
Occupational Health And Safety
Overcoming Adversity
Resilience
Stress Management
Are you looking for a presentation to deliver a serious awareness to your workplace Safety programs; to evoke a consciousness against complacency for your companies ?
In November 1991, Ian went to work just like any other person expecting a normal day. How wrong could he have been?
A survivor of an Industrial Accident Ian Johnson suffered severe burns to 80% of his body. At that time, the only accident of its kind within Australia where a gas enriched environment ignited in a confined space, and the victim survived. Ian tells his story hoping to help others, and make us keep in mind that our safety at work and home is paramount.
Ian offers a presentation, which puts a face to an innocent action at work and the unintentional consequences it caused. Along with gaining a rapport with workers in workshops, seminars and safety meetings Ian can coax the teams, on incidences workers have known about, in professional or personal incidents and bring out valuable discussions in prevention and on the procedures that are put in place that encourage a safety cultured workplace and frame of mind.
Including Ian Johnson as a participant in your Workplace Health and Safety training, forums and seminars will evoke the personal reality of not just what the survivor endures but also the ramifications across your workplace.

Ian Johnson introduces himself as a Senior Hydraulic Performance Officer in the Water industry; a field in which he has worked exclusively for the past 27 years. In this capacity Ian also undertakes Workplace Safety training on a regular basis, as a regulatory workplace requirement for his fieldwork - just like all employees.

Paradox Ignited - Ian Johnson is not only someone who refuses to become 'just another statistic'; he wants to make a difference. In his presentation Ian vividly recounts his own personal journey; emphasising that in less than one second his life became a Paradox. His story epitomises how an unexpected traumatic incident on a presumably normal day changed not only his direction in life but brings into focus the consequences that manifested for workmates, family and the Emergency Services and medical personnel who responded to the scene and supported Ian throughout his extensive physical and emotional recovery.
Ian explains the progression of his recovery; a journey from the accident site to the Burns Unit in Brisbane through to the present and, more importantly, what inspired Ian to share his story and reinforce safety culture awareness.
Ian includes pictures in his presentation fourteen days after the accident, which is an prominent focus that shows the powerful but painful reality of a workplace incident.

Ian compares the WH&S training of some 20 years ago to the modern training of today; focusing on the protocols, procedures and technologies that would have prevented Ian's incident.

The "Why's" for training.
Why we need to appreciate WH&S in your work force.
Why using the correct equipment is vital.
Why an individual's responsibilities extend beyond themselves to workmates and family.