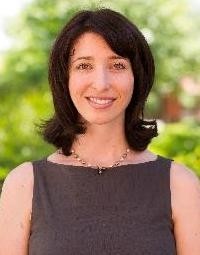 Topics
Education
Environment
Sustainability
Jemma Green works in the field of disruptive innovation. She is responsible for industry research relating to energy, carbon, sustainability and climate related business risks. She is also a doctoral candidate, her research is focused on battery storage and modular construction.
Jemma Green was born in Perth and raised in the Eastern Hills. She received a bachelor of Commerce in Finance at Murdoch University in Perth, before beginning work as an investment banker at J.P. Morgan's London office in the early 2000's.
Around this time, banks were realising the need for a greater focus on corporate social responsibility in business and began recruiting young professionals with fresh minds to assist with the transition.
Jemma was chosen to help setup J.P. Morgan's Global Environmental and Social Risk Management office.
It was during her work here that she began to realise the full potential for increasing ethics and responsibility in corporate organisations.
During this time, she completed two postgraduate diplomas and a Masters in Sustainability at Cambridge University. Her research centred around corporate credit ratings and environmental risk.
In 2013, Jemma left J.P. Morgan and returned to Australia.
Jemma is now a Research Fellow and PhD candidate at Curtin University. She has a particular interest in disruptive innovation and sustainable finance. Her doctoral research is focused on battery storage and modular construction. Jemma also is an independent councillor at the City of Perth, a board member of Heritage Perth, Future Super and Carbon Tracker.
Jemma has made over 400 appearances as a commentator on transport, energy, housing and finance.