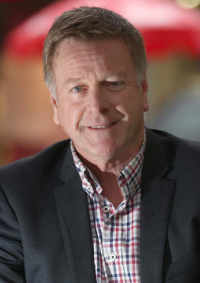 Topics
Consultant / Coaching
Master Of Ceremonies
Media
Mental Health
Presentation Skills
Sport
Sport Other
Training
Mark Aiston is a former television and radio host, but now spends much of his time speaking about mental health and addiction. He does this through lived experience.
After a 40-year career as a sports presenter Marks life changed forever.
In 2018 he decided to go into rehab, as a result of addiction and mental health issues. Unable to work and support himself.
He speaks candidly about the build-up, to his break down, his 3 months stay in The Hader Clinic in Melbourne and the journey back.
He leaves nothing out and trumpets the key message: "If you are unwell, make sure you talk to someone before it's too late." So simple yet so important.
Mark believes if he helps one person in a room during his presentation, then his job is done.
Mark has presented to a wide range of audiences, from Corporate, to sport, government, and the SA police.
Mark has worked as a sports presenter at The ABC and Network Ten in Adelaide since 1984.
He has also worked extensively in radio hosting radio shows at Mix 102.3 and The Nova Entertainment Network as well as FiveAA.
He runs his own company providing media training for athletes and corporates.
Mark also offers an exciting presentation, taking the audience on a special behind the scenes look at the media. This hilarious yet incredibly insightful and educational 50-minute presentation is perfect for conventions of all types.