Megan Woodward
Travels From Sunshine Coast, QLD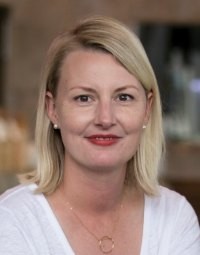 Topics
Agriculture
Facilitator
Female Speaker
Master Of Ceremonies
Motivational
Sustainability
Born and bred between the cane fields, cattle properties and coal mines of Mackay in north Queensland, Megan has had a successful career spanning over a decade in radio and television at the ABC.
Megan filled the roles of reporter, presenter and Journalist in Charge, as well as filing for the ABC's flagship rural current affairs program, 'Landline'.
She's a well-known and trusted face throughout Queensland's rural sector, with a reputation as a true story teller and an advocate for the bush.
For the past few years she's turned her hand to agri-PR and resides on the Sunshine Coast with her husband and two sons.
Keynote Titles
Don't forget your tooth brush – life as a TV journalist and the 'glamour' of PR