Seamus Evans
Travels From Brisbane, QLD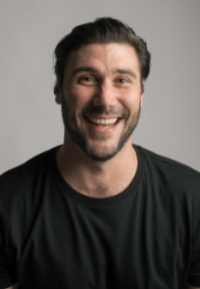 Topics
Comedy
Inspirational
Media
Motivational
Seamus Evans is a TV host, Radio personality, Stand up comedian, public speaker and Ambassador for Tourette Syndrome Association Australia.
Seamus was faced with adversity in some way or another. His was Tourette Syndrome, ADHD, Depression, anxiety and failing school. He overcome these things to have an amazing career in television, radio and stand up.
After working for over a decade entertaining Australia on stage, behind the mic and on the TV screen, Seamus has taken up a public speaking career giving talks in schools and organisations sharing his triumphant journey overcoming the challenges associated with Tourette Syndrome to work on TV.
Described as a funny guy with an empowering story, Seamus is taking the next step in his career after being made redundant due to the covid 19 recession. Performing stand up all over South East QLD and giving talks all over the country, Seamus is passionate about encouraging Australians to be the best versions of themselves.
Keynote Titles
Is adversity a flaw or a strength?
Overcoming Adversity and Building Resilience
Normal is Boring
Master the fear of public speaking