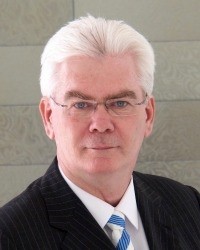 Topics
Communication
Media
Personal Development
Presentation Skills
Strategy And Planning
Warren Clarke has more than 30 years experience as a communicator, within the media as an award-winning journalist, broadcaster and news producer, and for the past 10 years, as a much-sought-after media and communications consultant.
A recognised expert in the fields of crisis management, reputation management, stakeholder management, corporate communications and cut-through messaging, he operates as a consultant, trainer and trusted advisor to corporate managers, CEO's, Boards and political leaders across Australia and internationally.
Warren specialises in training key leaders for strategic media applications, including preparing guests for TV's 'Q&A' 'Meet the Press', '4 Corners' and similar programs, through to every-day journalist encounters, as well as engaging with anti-positional stakeholder audiences.
Warren teaches and advises business and political leaders on messaging that strengthens their credibility and maximises their enduring reputation.
He also enjoys working extensively with Boards and senior management teams to manage communications through crises and complex cultural change issues of all kinds, be they political, commercial, community or industrially focussed.
Much of Warren's integrated work involves Behavioural Change Leadership, with a specialist focus on key message delivery and driving attitude and behavioural change in volatile political, community and shareholder landscapes.
Keynote Titles
Executive Media Coaching
Media Interviews Intensive
Executive Presenting Skills