PD Topic 3: Linkedin. How to Build your Brand
Office Professionals Brisbane PD Seminar Series
This informative session will be facilitated by Jane Anderson. Jane will show you how to create "corporation you" without being a tall poppy. You will have the ability to stand out, connect with others and position yourself in your career and business which means security. You will feel confident about your greatest gift and not be afraid to stand out from the crowd. Your confidence will amplify. people will be asking you: "I want what you're having!"
Please note registration is not yet open for this event.
Subscribe to our newsletter and stay up to date on our PD Seminar Series, click here!
Date
Thursday, 17th August 2017
Time
7.45am for an 8.00am start, 9.30am finish
Training venue
Park Regis North Quay, 293 North Quay, Brisbane City
Meet your trainer
Jane Anderson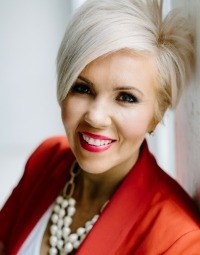 Jane holds one of the top 1% viewed LinkedIn profiles globally & is the host of the #1 ranked "Jane Anderson Brand You Show" Podcast in iTunes. Obsessed with lead generation, Jane works with executives, experts, academics and trusted advisors to leverage their Thought Leadership to become trusted influencers in their industry. Read more
Subscribe
Subscribe to the Office Professionals newsletter we'll keep you informed about Office Professionals Events including PD Seminar Series and the Office Professionals Breakfast. click here to subscribe!