Colaborating with your AV team Posted on March 28, 2019 in Organising an event
Here's a short video from Scene Change, Australia's most awarded AV company and preferred AV supplier of Great Expectation.
Scene Change spoke with the team behind Australia's largest Design Event, and discussed their approach towards engaging audiences, and how they work behind the scenes with an AV team.
The content reflects the importance of being prepared, and manage risk [the unpredictable and unexpected].
Event professionals at the top of their game in Australia have a wealth of knowledge to share. This video is a must watch to any one keen to learn; how they plan, how they deal with top-level CEO clients and how they minimise risk in the unpredictable world of live productions, and how they work with AV production crews.
Are you looking for an AV partner? CLICK HERE TO GO TO THE SCENE CHANGE WEBSITE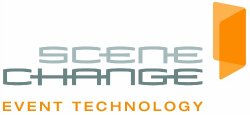 Scene Change is a preferred supplier at OPB [Office Professionals Breakfast], an event that recognises and rewards PAs, EAs and Office Professionals. OPB is an annual event proudly brought to you by Great Expectation. Learn more: www.opb.com.au