Marg Booth
Managing Director
With Marg Booth being one of the Australia's leading experts in the speaking and training industry, the experience and knowledge she offers you, as a client, is invaluable.
Having now worked with thousands of professional speakers, trainers, educators and entertainers, and having being sought out herself to contribute to event industry panels/events, Marg knows what is current, and what is required to be a leader in the speaking industry. She works with a wide range of dynamic and interesting people who are specialists in their chosen fields, and those who work at the forefront of their industry. By identifying your organisation's specific needs, she is happy to share her experience (often first hand) of the many presenters, trainers and entertainers available, and provide the most suitable recommendations.
Marg understands that, as an event organiser, it is paramount to find the right fit for your organisation and for your delegates – something that is not always apparent by simply reading a bio. She'll not only recommend a speaker/entertainment line up that will provide you with a full and cohesive programme, but will enhance your delegates' experience by suggesting the right speaker to provide the right message, at the right time. After all, you want a programme that people will remember and be talking about (for all the right reasons) for a long time after your event.
With her team at Great Expectation, Marg can assist you to create magic at your next event.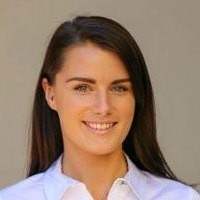 Orla Kelly
Event Assistant
As a new addition to the Great Expectation team, Orla Kelly, brings with her a background in client services, marketing and office support. Orla is currently studying Marketing online and she is excited and committed to establishing her career in the speaking and training industry.
Orla was working as an advertising sales consultant for a leading Fashion Magazine while living in Ireland and for the past year she worked in the area of sales support and client services for Edge Visionary Living, a leading property and architectural firm in Perth, WA.
Orla is extremely hard working and prides herself on her positive attitude and organisational skills. She thoroughly enjoys working in this industry, which is demonstrated by her friendly attitude with clients and her willingness to learn about all aspects of Great Expectation's business.
A meticulous communicator, she applies a positive, can-do attitude to all of her tasks, enjoys working with new people and has a passion for helping clients turn their ideas into memorable events.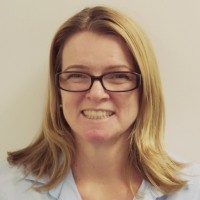 Janelle Bell
Admin
Janelle completed her bachelor degree in Administration Tourism, JCU Queensland. Her degree focused on Tourism, Conference Management and Finance Administration.
Having gained experience in various sectors of the industry, both in Australia and Overseas, Janelle is keen to further develop her professional experience.
"I am extremely excited to be working in support of Marg and the team at Great Expectation. I hope to take every opportunity to make positive change and to contribute to the high level of professionalism offered by our organisation." Janelle Bell