Digital transformations fail, so do this instead
Posted on March 27, 2020
Digital transformations can be big, imposing and expensive. And you know what else? They can fail.
In a 2018 McKinsey survey, only 16 percent of respondents found a digital transformation improved performance.
A study by Weill and Woerner at the Massachusetts Institute of Technology (MIT) found board members understood that digital disruption had a big impact, but only 39 percent recalled discussing a digital transformation.
The need to go digital is clear, but rather than a big digital transformation an organisation is better off transitioning from within.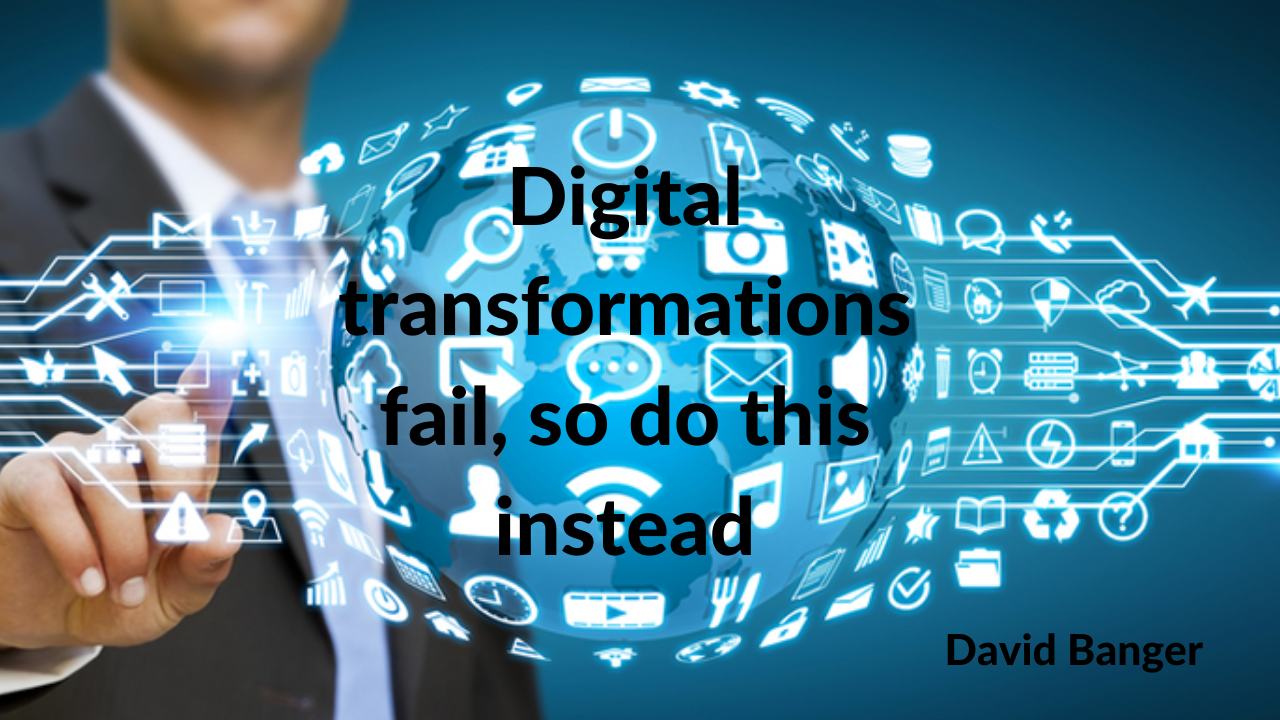 The capability to achieve sustainable change can be built in-house but the foundations need to be solid.
Understanding your market is key. It's surprising how many organisations skip this step and go straight to trying to understand the technology. Once analysed, you'll know your market's seasons. When is your market in its summer – transactional and primed for growth? When is your market in its winter – slow and hibernating? This dictates timing or avoidance.
A good digital transition also examines differentiation. In a global marketplace simply having a better price is not sustainable. Analyse the customer's experience of your digital offering and how it might grow and change over time.
Build teams with diverse skills and bespoke timeframes. Challenge, eliminate or automate traditional work. Allow space to grow, refine and socialise ideas. Dreams and new ideas are exciting, but can take several years and iterations to mature. Having specialist employees and partners is an effective way to push things along.
Through structure and analysis an organisation can become a sustainable digital business. A digital transition improves customer intimacy and the technology will grow with you.
David Banger is founder of digital advisory consultancy CHANGE lead | Practical Digital and author of Digital Is Everyone's Business