Embrace your power to create ripples of change Posted on January 31, 2018 in Hot Keynote Topics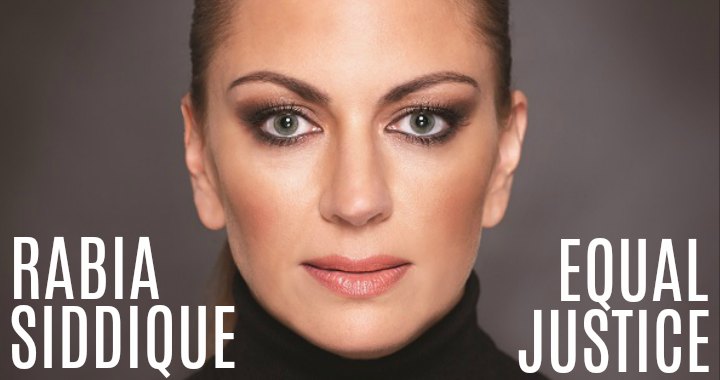 If we do not fight to protect those without a voice, who will?
Having fought battles of her own since she was a young child, Rabia now continues to overcome abuse and discrimination in her adult years. Her strong sense of justice and equality led her to become a criminal and human rights lawyer, where she battles against terrorism and criminals of war.
However, her battle against injustice took an unexpected turn after she returned from a horrifying hostage situation in Basra.
After successfully negotiating the release of two SAS soldiers from the Iraqi insurgents, the British authorities buried her achievements, while awarding her male colleague with a Military Cross.
In a landmark discrimination case, Rabia fought for justice against the UK Ministry of Defence, and won.
Rabia has since dedicated herself to giving back to the community and many not-for-profit organisations, not to mention inspiring many individuals to stand up for equality.
From diversity to positive change, Rabia leads by example
She has undertaken human rights and community aid work in the Middle East, South America, United Kingdom and Australia. Rabia has also written and published her memoir, "Equal Justice", which is a story about strength, resilience, courage, conviction and determination. There is also an Australian/UK feature film to be made about her life.
Rabia uses her personal story of resilience, courage, strength and forgiveness, in addition to her psychology, military and legal training, to speak on topics about authentic leadership, resilience, equality and diversity.
Keynote Titles
Equal Justice
Courage Under Fire
What's Holding You Hostage?
Finding Your Voice
If you would like to know more about Rabia Siddique and her keynote presentations for your next corporate event click here to submit your enquiry or contact us directly on 1300 55 64 69.
ABOUT RABIA SIDDIQUE | web profile
After starting life as a criminal defence lawyer and youngest ever Federal prosecutor in Perth, Rabia moved to the UK in 1998 where she was eventually commissioned as a Legal Officer in the British Army in 2001. Read more about Rabia Siddique.