Five Not-So-Obvious Tips for Winning More Sales Posted on February 8, 2018 in Hot Keynote Topics
There are a few obvious things to pay attention to, and they'll be in every sales manual. Do your homework, make it conversational, focus on your product's benefits rather than its features, overcome objections, challenge the prospect with your thinking, etc.

- Don Peppers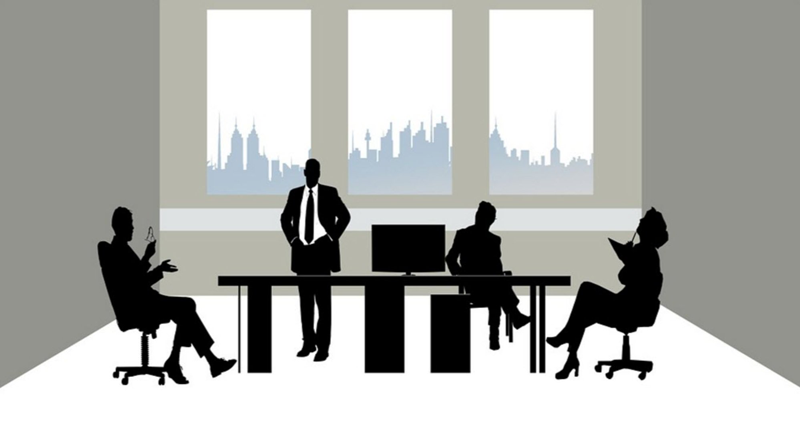 OK, you've made it through the gauntlet. After working hard to make a connection, you've finally succeeded in securing a meeting with an important prospect. What do you do now? How can you deepen the relationship with the prospect and improve your shot at winning some business?
There are a few obvious things to pay attention to, and they'll be in every sales manual. Do your homework, make it conversational, focus on your product's benefits rather than its features, overcome objections, challenge the prospect with your thinking, etc.
Once you're comfortable you're doing the basics right, however, let me suggest a few additional ideas worth considering, some of which you may not have thought of. These ideas are super-important whenever you're involved in a direct pitch for business, but they can be applied to virtually any direct meeting with or presentation to a prospect, whether in person or online:
Become the customer. Yes, everyone will tell you to understand the prospect's business and the problems and opportunities they face. But I'm talking about something different here. There is absolutely no better way to inspire confidence in a prospect than to know and use the language and words that your prospect's managers use themselves, when they talk about their company, their business, and the world as they see it. So you need to figure out what it's really like to

be that customer

. What do they value and what do they fear? What successes are they proudest of? What wounds or problems get talked about? What's the company's approach to problem solving? How like-minded are the company's managers? Are they consensus managers, hierarchical, collaborative, or collegial? How much authority is delegated? What perks do senior managers get and how deferential are subordinates? And what is the most common route to advancing a manager's career at this company?


Never let an account manager present his or her own case study. Yep. You heard that right. You might have a great story to tell about one of your clients and the success they had with your thing-a-ma-jig, but the exact wrong person to tell this story is the person closest to it, because they'll know way too much about it to be able to keep the story brief and to the point. The best math teacher in high school is often someone who had a bit of trouble with the subject themselves, and the same is true for case studies and client stories. So if you plan to talk about your success in any complex area – analytics, production efficiency, financial acumen – your best bet is to tap someone who is

not

already familiar with the topic. Make them learn it from scratch, and they'll be much better prepared to explain it. Ditto when it comes to talking about your business proposition, if you're a startup. Don't let the person who conceived the business do the explaining. Yes, put your founder in the meeting if they're available, certainly, but try to get someone else to tell the story – someone who only just mastered it and still knows how difficult it was to understand.


If multiple people participate in the meeting from your side, rehearse the transitions. Every important meeting with a prospect should be rehearsed in some fashion, whether or not the meeting includes a formal presentation. It's wise to have at least one (and often more than one) run-through so that everyone knows the storyline. But it's usually difficult and sometimes impossible to get busy and experienced executives to gather in a room in advance of a pitch meeting to review their roles. And, running through the whole meeting from start to finish is cumbersome and time-consuming. So one way to take the rockiness out of a presentation to a client is simply to rehearse the transitions. For example, if your presentation is going to involve Sally, Rafael, and Abdul, then you should rehearse by asking Sally to give you the opening minute of her part of the presentation, and then the last minute, when she hands off to Rafael, who presents his first minute after Sally's handoff and then his last minute, prior to handing off to Abdul, who now does his own first and last minute. The whole pitch meeting can be rehearsed like this in just a few minutes, and a good team will do it multiple times.


Appoint a "Pitch Ayatollah." To maximize your chance of winning, you need someone in charge of orchestrating the meeting who will be the absolute, no-appeal, sole arbiter of policy disputes, organizational conflict and preparation scheduling. (I call this person an "ayatollah" because the word "czar" just doesn't convey enough authority for what's really required!) You want to look like a team, not just a bunch of individuals. The pitch ayatollah's job is to make the final decisions about what gets presented, what doesn't, and how the meeting should flow. A good leader will take everybody's point of view into account, of course, but if you want a winning pitch you shouldn't leave it up to a committee to design and orchestrate it.


Don't prolong a conversation once your objective is achieved. Finally, once the client agrees to a future meeting, or to put you into the RFP, or whatever your objective for the meeting was, it's time to wrap it up. Now. No more talking about awards and successes, or problems solved for other clients. If you were planning to do another case study, or to discuss more examples of your product in action, put a lid on it. You got what you came for, and you can bring any of these things up later, if you need to, but right now you want to end the meeting, while everyone's agreed on the next step. Thank you very much, and there's more information in our leave-behind.
We are committed to assisting you in choosing the most suitable Speaker, Trainer or Entertainer for your Conference, Training Seminar or Special Event. Click here to see our presenters.
You can also submit your enquiry at team@greatexpectation.com.au or phone us on 1300 55 64 69 / 07 3844 2277.