Future Proof Your Business
Posted on October 2, 2019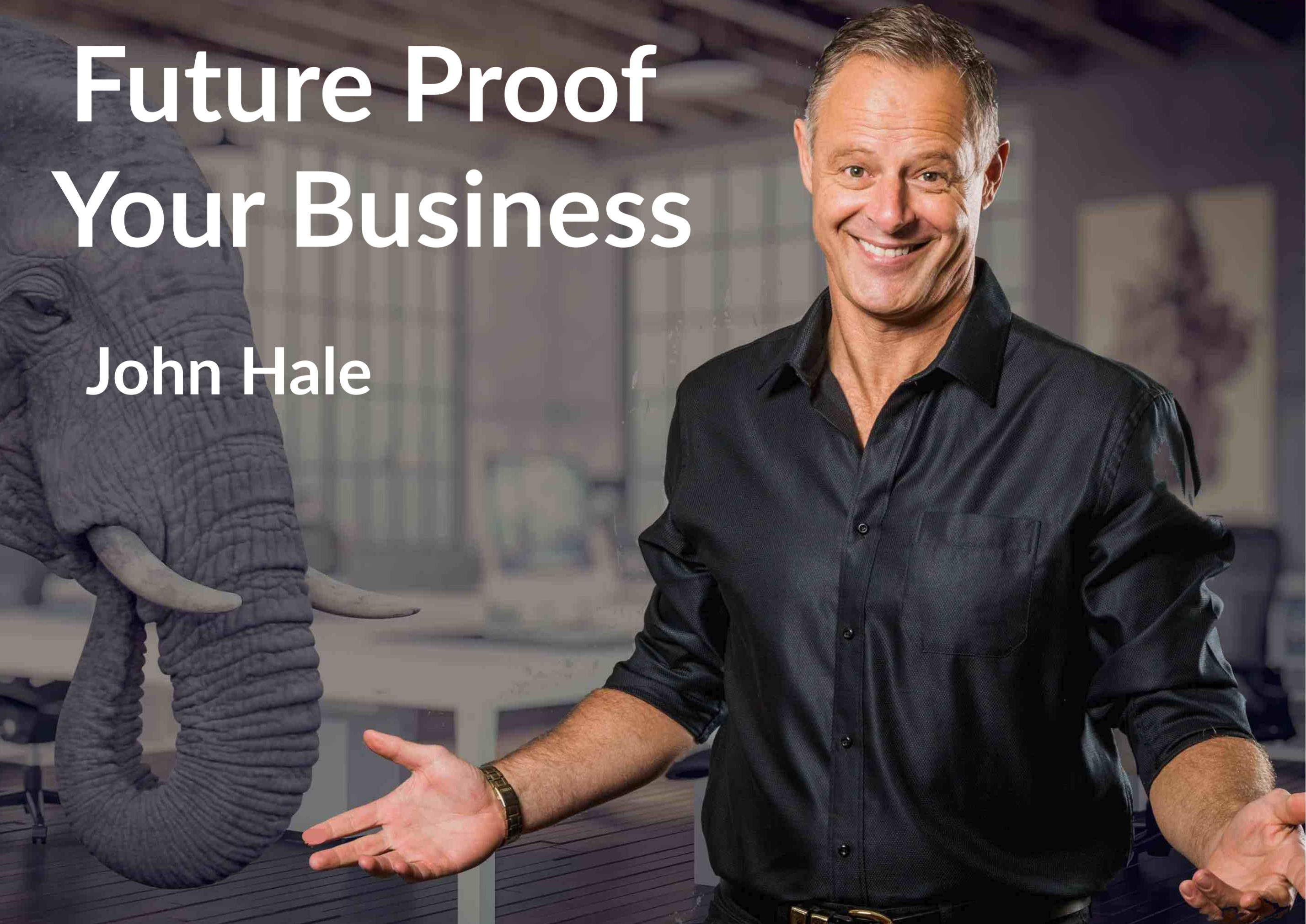 By Strategy and Planning Speaker John Hale.

The word 'strategy' seems to have fallen out of favour in recent years. This may be due to increasing levels of volatility, uncertainty, complexity and ambiguity. Faith in strategy has perhaps also waned due to a plethora of bad experiences with superficial and half-baked strategy processes. Yet, a definition of insanity is doing the same thing over and over and expecting a different result. To obtain a different and better result, strategy is needed. Uncertainty has always been the 'elephant in the room' when formulating a strategy. Using future uncertainty as an excuse to not persevere with strategy is tempting, but foolish. Strategic considerations like Industry Attractiveness, Unfair Advantages, and assembling of the Value Chain are frequently overlooked by today's passionate serial entrepreneurs – to their ultimate disadvantage.
Ultimately, value creation requires discipline. In business, I have witnessed the leader who follows a regular and disciplined planning process, profiting in ways that other leaders cannot. Disciplined leaders are those with what I call a Strategic Mindset. An attractive and well-timed business will grow to a certain point without a leader who has cultivated a Strategic Mindset. Charismatic leadership with great ideas can work for a time. However, once disruption occurs or growth slows, something else is needed to future-proof a business. That something else is a Strategic Mindset and it includes three aspects. The first is to Sense our Environment and See Beyond the Next Horizon. The second is to Connect with Customers and Stakeholders. And the third is to Move Faster with Influence.
Sensing our Environment requires us to notice changes in the attractiveness of our industry over time, know our 'claim to fame' and attend to the critical success factors for our industry. Accurately predicting future customer needs before they become obvious can also help immensely. Seeing Beyond the Next Horizon requires us to keep one eye on the rear view mirror, from time to time, so we don't end up like Encyclopaedia Britannica and being overtaken. Great companies will often have their COO oversee short horizon value building within the core business; their CFO evaluate new opportunities and risks as they appear, leaving their CEO to explore the world of future options.
If you would like your leaders to better understand how to Create a Strategic Mindset, consider booking John Hale for your next event. John offers empowering Keynotes and Workshops designed to help Future-Proof your Business. John is also the author of The Strategy Book and he will share the second and third aspects of Creating a Strategic Mindset in our next two Newsletters. If you would like to know more about John CLICK HERE or call us on 1300 55 64 69