Future Proof Your Business Part 3
Posted on December 2, 2019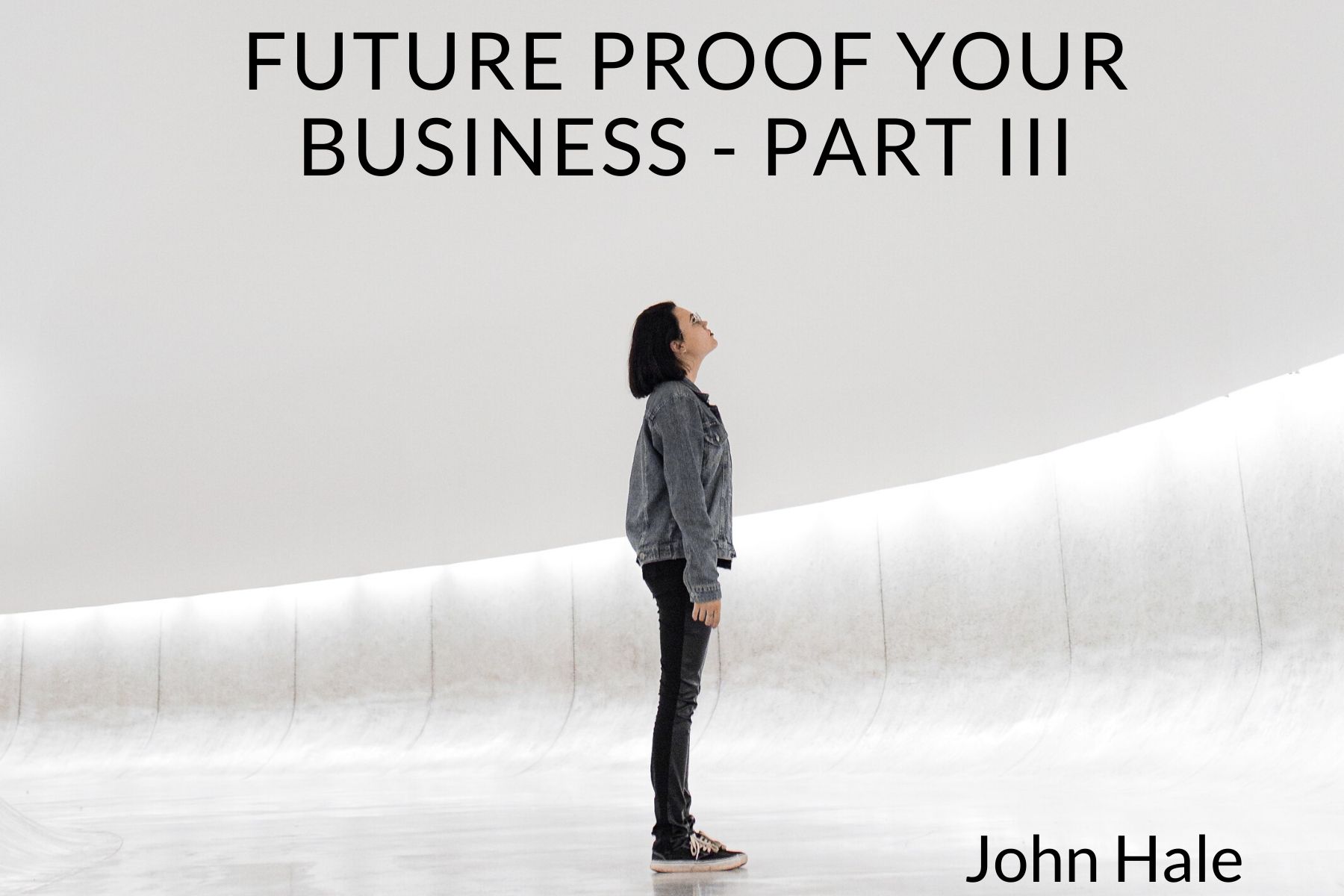 By Strategy Speaker John Hale
Confucius once said, "The person who chases two rabbits, catches neither." Choosing one increases our chance of success. The third aspect of the Strategic Mindset Process, is to Focus on a Chosen Target and Move Faster with Influence. In 1995, when faced with a choice, Steve Jobs made small computers rather than the world's biggest computer. Audi Racing won at Le Manns three years in a row when they chose to make the most efficient diesel racing car rather than the fastest petrol one. In business you need to have a target. If you miss, refocus and keep going. Overnight successes are rare. Persist. Slow progress is still progress.
When choosing a target, be bold. Goethe is credited with the statement, "Whatever you can do or dream you can, begin it; Boldness has genius, power, and magic in it." In 1962, President J. F. Kennedy said, "We choose to go to the moon." Seven years later, Apollo 11 landed on the moon and then returned safely to Earth. The moon was a good target. Bold yet near enough to be reached. Targeting space travel to the moon resulted in many benefits including over two-thousand spin-off products.
NASA was bold and achieved many great things by staying on target. When we choose a big hairy audacious goal (BHAG) , even if we don't reach it, we will likely be better off than when we started. We can still miss a target and create a great deal of value. Businesses with well-governed R&D behind them are worth more. 'Shoot for the moon. Even if you miss, you'll land among the stars'.
Winning companies are invariably the ones that move faster with influence. The strategy process at Apple and many winning companies is neither annual nor quarterly. It is a dynamic and continuous pattern of innovative leadership thinking. Apple moves fast and brings its team along. Legendary GE CEO Jack Welch would rank his entire workforce regularly so he could give bonuses to the top 20%, fire or incite resignation from the bottom 10% and then have the funds to hire fresh talent. Jack appreciated the need for speed by being proactive. Many companies frequently lose their star employees to higher-paying firms, while retaining a growing pool of under performing staff and allowing their stagnant culture to kill any new strategy. Jack was different. He made sure the best people in the company did not jump ship and he weeded out poor performers regularly.
The first time the Strategic Mindset Process is followed, there may be a realisation that one has been 'asleep at the wheel' and we have 'missed the turnoff to the future.' The Strategic Mindset Process forces us to ask better questions, think differently, chart new horizons and jump quickly at the right time.
For over 20 years, John has worked as a Strategy Advisor to hundreds of organisations to help them future proof their businesses. If you would like to know more about John CLICK HERE or call us on 1300 55 64 69