How to think your way to success Posted on December 15, 2017 in Hot Keynote Topics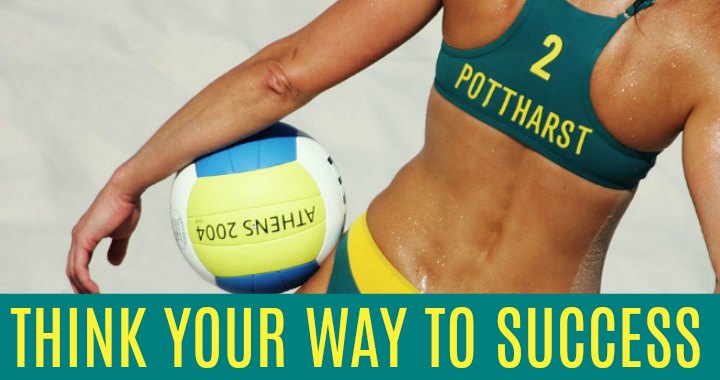 How To Think Your Way To Success
Everything that was ever created by a human being, whether it was out of need, or for comfort, luxury or amusement began as an idea, a concept...a thought.
The most powerful influence in your life is the information fed to your mind. This is what creates your thoughts. Unfortunately, one of the misconceptions that most people have is that you get what you want in life solely by what you do, or through the actions you take.
It's not your action that makes things happen, it's your intent, your focus and your thoughts.
"Nothing can stop the person with the right mental attitude from achieving his goal; nothing on earth can help the person with the wrong mental attitude."
Thomas Jefferson, Third President of the United States
If you focus on what you want instead of what you don't want, you will know when it is time to take action. And when you do, it will seem effortless. Doors will open and it will seem like the entire universe is on your side, collaborating to help you achieve your goals!
If you want to produce different results in your life you have to think differently.
"We cannot solve our problems with the same thinking we used when we created them."
Albert Einstein, Theoretical Physicist, Philosopher, Author
Whatever you're thinking about, you create. That's why all the best personal development books focus on how you think: Think and Grow Rich, As a Man Thinketh, The Power of Positive Thinking, The Power of Focus and so on. Learn from these books, as I did.
You need to be conscious of what you are exposing your mind to. Everything that goes into your mind matters. It will shape your view of the world and yourself.
So how can you control the sort of information you allow in?
For a start, watch less TV! If most of what you watch revolves around news, current affairs and violent movies, be aware of all the negative stuff that you're feeding your mind. Garbage in, garbage out.
Feed your mind with something positive and uplifting or something that will help contribute to achieving your goals.
Sign up for newsletters or blogs written on websites that interest you. At any time you can unsubscribe if they are not on track with what you're after. Fill your mind with information that aligns with your goals.
How Do Successful People Think?
It's often been said that highly motivated and successful people spend most of their spare time on education rather than entertainment.
Unsuccessful people also tend to think about what they don't have most of the time. They listen and talk about problems.
Successful people think about what they want and how they can get it. They are engrossed in specifically focused thoughts to do with their goals.
Do you drive to and from college, training or work?
Are you on public transport often? How many of these hours could you turn into productive learning hours? Feed your mind, by listening to powerful and uplifting audiobooks and podcasts, using your car CD player, iPod or MP3 player.
*RSS allows you to stay informed by retrieving the latest content from sites of interest. You save time by not visiting each site individually.
Feed your mind wisely. Realise that you can choose the input. Maximise your time and you'll get closer to your goals every day.
Widen Your Scope
If you really want to win in life, you have to push yourself outside your current boundaries. You must start thinking beyond those boundaries.
We've all had moments of self-doubt. Self-doubt is created because we start to focus on all the negative things that can go wrong. "What if we lose? What if I don't get the promotion? What if I can't finish the race...?"
Your thoughts have the ability to affect you in either a positive or negative way. Try thinking about and imagining the feeling of winning, achieving your goals and finishing strong. Focus on what you want to happen. Discard all the other thoughts.
Focus on what you do want to happen, despite the distractions and obstacles, rather than on what you don't want.
It seems so easy, yet most people can't do this.
They allow their circumstances to determine how they feel and this creates their results. They blame everything on others; their family, their upbringing, and their teammates. They refuse to take responsibility for being at cause. They are victims of their circumstances. Victims of their own thinking.
Others, who are able to use their will to steer their thoughts, their mind and their beliefs are more able to control who they are and what they create. They are the victors in the game of life.
"I don't think of myself as a poor, deprived ghetto girl who made good. I think of myself as somebody who from an early age knew I was responsible for myself, and I had to make good."
Oprah Winfrey, Host, Producer, Philanthropist
5 THINGS TO REMEMBER
1. Take responsibility for the thoughts you keep.
2. It's not what happens to you that matters, it's how you choose to think about it and then deal with it that counts.
3. No one but you controls your mind.
4. Think on purpose, not by accident.
5. Keep feeding your mind with great thoughts.
What Are You Focused On?
Our choice of thoughts, beliefs, emotions and actions creates our results.
Whiners see the glass half empty; winners see the glass half full.
The ability to control your thoughts, especially under pressure, is what creates champions in any field.
KEY POINTS
Everything you feed your mind will have an effect.
Be selective.
Take responsibility for the thoughts you keep.
If you would like to know more about Kerri Pottharst and her keynote presentations for your next corporate event click here to submit your enquiry or contact us directly on 1300 55 64 69.
ABOUT KERRI POTTHARST | web profile
Kerri brings her hard-earned skills of leadership, teamwork, communication and more to Australia's corporate audiences with unforgettable tales that combine motivational messages with fun - and the rare experience of networking one on one with an Olympic hero! Read more about Kerrie Pottharst.