What's Next For You When it Comes to Achieving Your Goals.
Posted on February 11, 2020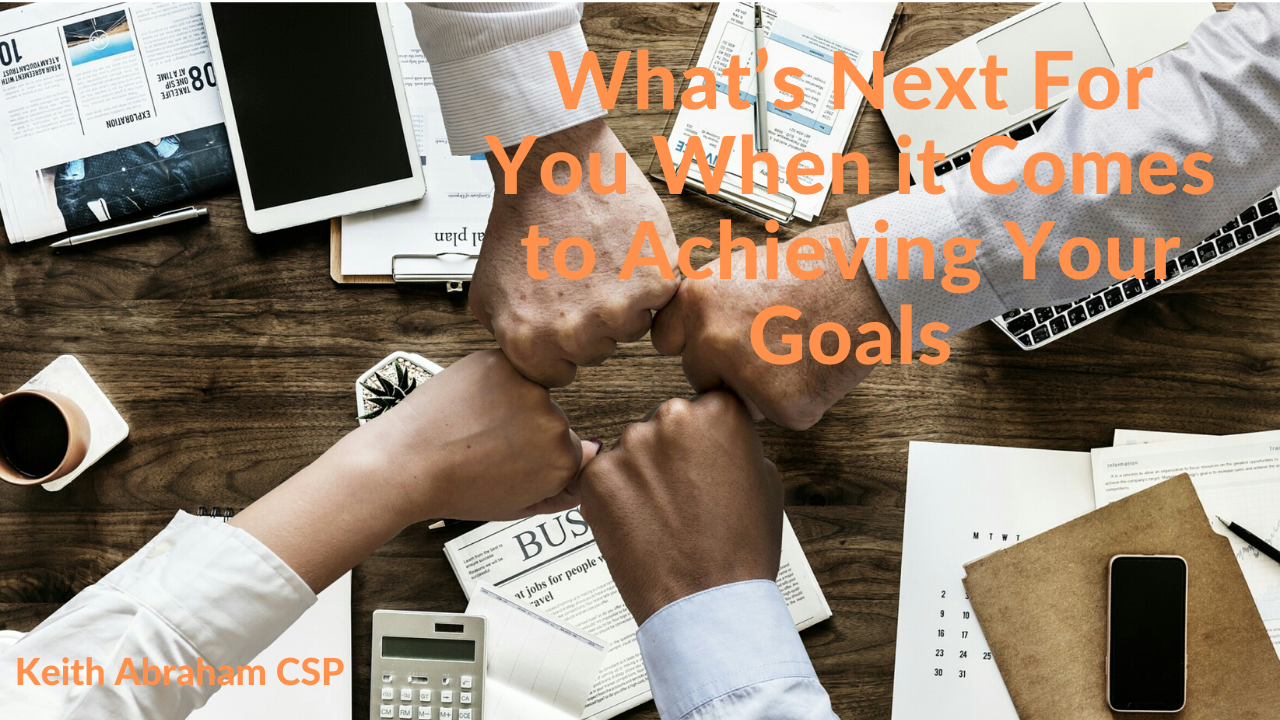 The only person that can motivate you is YOU! People can inspire you, inform you and assist you in gaining better insights about your business and life. When you take action you create momentum, make progress and advance towards what is important, what matters and what makes a difference, but you are the one that needs to take action. It has to start with YOU!
The key to achieving your goals is about moving yourself from having great intentions to being able to start taking action ... small steps towards what is important to you when it comes to your business role or personal life. You don't need to be motivated, that comes by creating momentum and the best way to gain momentum is about taking action, getting into flow and pushing through the resistance, the doubt, the excuses and the reservations you may be experiencing.
There are four key factors that each of us can use to create the momentum we need to propel us towards our goals and desired fitness outcomes.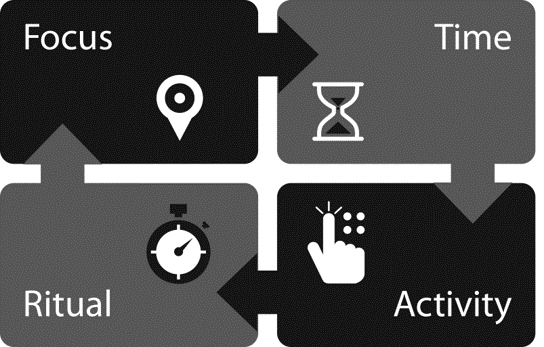 Focus
The easy part is setting the goal; the hardest part is staying focused on it. The people that achieve the most in the shortest amount of time are focused. They focus on the activities that count and they don't get distracted by the noise, the challenges or set backs around them. In other words, when you know what you want, and why you want it and are focused, the right opportunities are clear to you. So that you can channel your energy into what needs to be done now in order to gain the best outcome later.
Time
Make the most of your time. Each of us need to shift your thinking from managing tasks in your roles that consume our time to managing the priorities in your roles to gain the most from your time. Each of us has 24 hours a day; it is one of the few aspects of our lives that is consistent, exactly the same for all of us. We all have 24 hours a day to spend however we want to. It is also the one thing that can separate those people who achieve their goals and those who just set another New Year's Resolution.
Activity
At the end of the day nothing happens until someone does something. It is about implementation of your fitness plan that get you closer to your goals, business objectives, project benchmarks or sales targets. Don't wait for everything to be perfect before you get started. Start from where you stand and then take action. Identify the your 3 key priorities you need to complete to start to create momentum in your role. Remember, a good plan started today is better than a perfect plan started tomorrow.
Ritual
Your ability to create a ritual or routine that supports the person you want to become, that edges you close to your goals and even more importantly assists you every day in becoming the leader you need to be for your business and for your people. Rituals can build you up and they can tear you down, they can be positive and also negative.
What rituals do you have that generate success and what are those rituals that take away from you achieving the very best YOU? It is the quality of your rituals that determines how fast you move forward, bounce back and how you handle challenges. What are the rituals that are going make you stronger – mentally and physically in your role as a leader?
Nothing great happens until someone becomes passionate about something in your life or business role. Your passion will fuel the fire that creates momentum for you. Passion is that one ingredient that every great leader has and that every great leader uses to generate the momentum required to reach the toughest goals and conquer the biggest challenges!
Industries across the globe turn to Keith Abraham for inspiration, insights and ideas on how to not only set goals—but how to achieve them—to bring out the best in their people, their leaders and their business. He is the global authority on goal achievement and the creator of the GoalDriver™ Formula. With over 23 years as a Professional Speaker he has worked with more than 389 Companies in 32 different countries, speaking to more than 1.6 million people. Keith has been the recipient of multiple awards throughout his career. In 1999, Keith became a Certified Speaking Professional (CSP), putting him in the top 7% of professional speakers worldwide. He has experienced great success in Australia and in 2002 he received the highest award given to a Professional Speaker—the Nevin Award. In 2012 he was named Keynote Speaker of the Year and in 2019 he was then named Educator of the Year. Adding to his already impressive CV, Keith is the best-selling author of five books, published in 12 languages, covering the areas of passion, high performance, customer loyalty and focus.