Why should you engage a professional MC for your conference? Posted on July 30, 2014 in Conferences and Events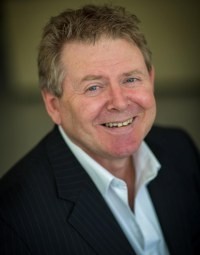 In our experience, professional conference organisers are highly aware of the benefits of engaging a professional MC for corporate events. But for those who are new to events, or are looking toward a larger, professional event such as a two day conference, we would recommend that you explore the possibility of engaging a professional MC.
Influence and entertain your audience
We appreciate how difficult it can be, to keep a conference audience awake and active, during the 'graveyard' time slot - the session immediately following lunch.
A professional MC will rise to this challenge. They are well aware of how important it is to transfer their high-energy and enthusiasm. If your conference program is extensive, your audience will appreciate an MC who will keep the audience alert. A professional MC is warranted for this reason alone however there are many more benefits.
Keep your conference on track and on time
It is important that your event runs according to the program. Events and conferences that run over time leave the audience frustrated and disappointed. Integrity and what you deliver as an event organiser is vital.
Our experience suggests that this is one of the most important benefits to engaging a professional MC. Finishing an event on time and according to the program is precisely what your conference delegates expect.
Dealing with the unexpected
Many organisations have utilised a Director or Committee Chairman, as an MC. These individuals are true professionals in their field; however they may not be aware of how to keep an audience on their toes or how to keep the event running smoothly and on time.
One our clients experienced a small hiccup with their AV. Luckily their MC was a professional and was also experienced with AV. The event was allowed to progress without delay and appeared to run seamlessly to the audience.
Working with a professional MC has many benefits, for many reasons including those listed here. They really are a great investment for your conference or event.
The influence of a professional MC
We invite you to join us at our next Speaker Showcase where you will experiences a professional MC in action. Click here to view more information about our Showcases. You can also check the next Showcase date and obtain registration details.
We also recommend that you subscribe to our newsletter and keep up to date on our Showcase events which are held annually.