Big dreams, and high hopes Posted on January 25, 2019 in Hot Keynote Topics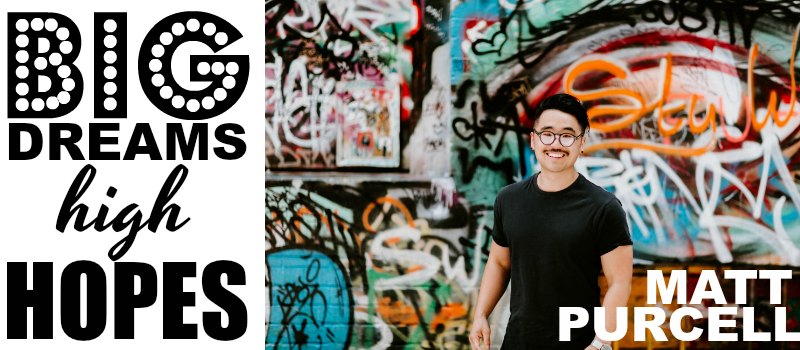 We all have big dreams and high hopes with the start of a new year. During years of coaching, speaking and running businesses with dozens of staff, I have observed most people struggle to make the changes they desire in their lives, because they have cluttered lives.
They appear to have no time available for their dreams, values, health, relationships and goals. Us humans in the west, have no trouble filling our time, and we struggle to make the time. We hold onto old albums, boxes, trophies, clothing that we haven't used in months, but justify it because there is some emotional connection to those items. I think personally, we do something similar in other parts of our lives.
Decluttering in action
I've just done a huge declutter of my life. Having two daughters and a wife, the house can be a circus sometimes! We literally threw out boxes worth of items, and donated over a dozen bags to charity. The feeling was amazing. We have more time to be present, and find ourselves spending less time cleaning up and putting things away.
The law of diminishing returns
In economics, there is a term called "the law of diminishing returns". The idea is that in any productive process, when looking at time or lifestyle, adding more of one factor of production, while holding all others constant, will at some point yield lower incremental per-unit returns. In other words, if you keep taking more and more things on and haven't considered your "constants" you will yield little value and return.
In Greek, the root word to decision is "incision" which means to cut off.
Choose to cut things out this year, and voluntarily be held accountable by someone for your dreams and goals.
"We are what we repeatedly do" Aristotle
Your actions are the greatest indicator of your character and beliefs, not your vocalized stated ideal.
A good author never tells you who the hero is in their story. They show you. Live life by design.
You aren't not going to be all you can be without pushing yourself!
If you would like to know more about Matt's keynote presentations or corporate coaching options, contact us for more information, call 1300 55 64 69.


Matt Purcell is a regular guest on popular television programs Australia wide, awarding winning entrepreneur. an Australian of the Year Nominee, a social media influencer, business coach with Mark Bouris, an accomplished speaker, author, and life coach, however, Matt's life wasn't always one of accolade and success. In fact, Matt was born in a small town in South Korea called Cholla-Bukto to a young mother who was unable to raise him. Read more.


Are you looking to create an amazing impact at your next conference? Contact the team at Great Expectation.