How Did You Get So Good?
Posted on October 2, 2019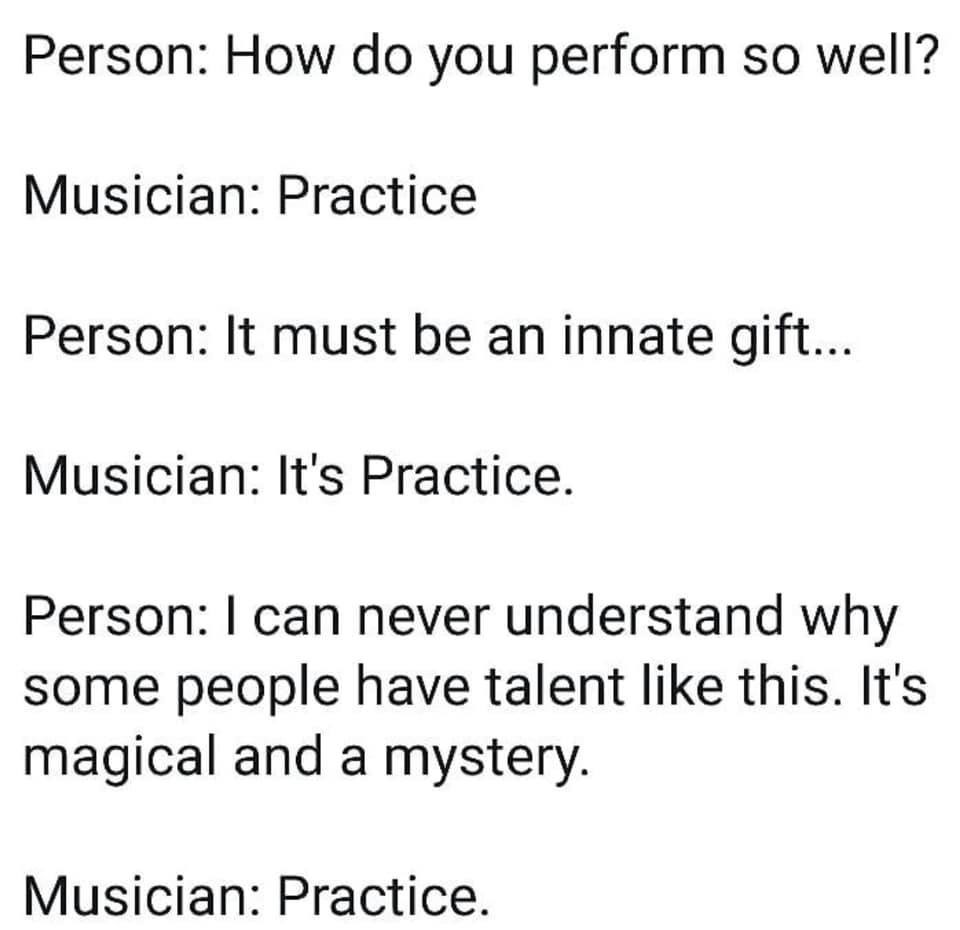 By Personal Development Speaker Warwick Merry.

I saw this meme on the internet recently and shared it with the fans of our singing group. But the message is not simply for musicians and artists.
This message is for you too!
Too often people discount our skills because they think it is something we just know how to do, not something we have continually worked at for years.
Sometimes the people doubting ourselves are other people and sometimes it is ourselves! Often we don't give ourselves credit for the hard work we do.
Our skills come in all shapes and sizes too! It could be:
Putting together a stylish outfit
Creating an amazing meal
Solving conflict in a team
Influencing others
Project management
Creating ideas
Slam poetry
Playing music
Inspiring people when they are challenged
Making good coffee
Gardening
Sewing/knitting
Report writing
Grant submissions

... the list goes on.
It is time to acknowledge that YOUR skills, as well as the skills of others, come not only from a genetic gift but from a lot of practice, training and attention to detail.
Well done!!

You are good at this not because of some fluke, miracle or gift, you are good because you work at it. You apply yourself and you build on your natural skill.

Let it be known that you are AMAZING!
Warwick Merry is a professional speaker, consultant, coach and trainer renowned for his high-energy presentations and seminars. Warwick has earned the highest, globally recognised accreditation of Certified Speaking Professional with Professional Speakers Australia while also serving on their board for several years and holding the position of National President. If you would like to know more about Warwick CLICK HERE, or call us on 1300 55 64 69.