How to Balance Life and Work in the Digital Age
Posted on January 29, 2020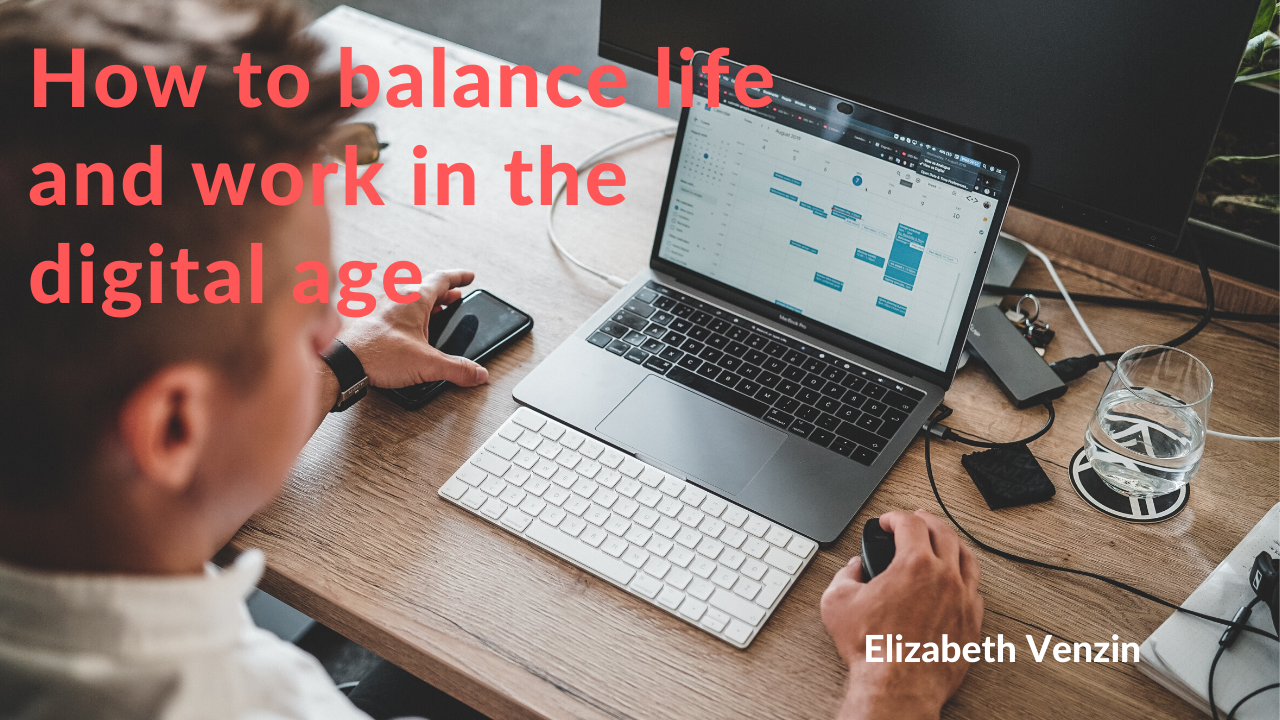 By Mental Health Speaker Elizabeth Venzin
Meaningful work is one of the most important ways to feel good about oneself. It can boost self-worth and allow us to achieve meaningful goals, but it can also cause undue stress and may lead to mental health issues if we pressure ourselves too hard or are overworked.
In fact, there are many issues that can affect our mental health in the workplace, but one of the biggest is our reliance on technology and the 'need' to be digitally connected at all times. We live in a digital economy, and while we can't stop the spread of technology, we can take control in the search for better work-life balance.
The effects of a constant digital connection at work
Constant digital connection and working longer hours doesn't make us better workers. A study conducted by Stanford University confirms that productivity falls after a 50-hour work week, and that after the 55th hour the extra hours don't add any productivity at all.
Dr Lars Madsen, clinical advisor to The MindShift Foundation, tells us that constant digital connection can affect our health, from making us tire faster to causing serious mental health issues.
How do we create work-life balance with the digital world?
The nature of the digital world is unrelenting, but to create balance you must first consider your priorities. Do you need to be connected to your device 24/7? What does your free time look like? Can you better manage your work day to reduce stress? Here are some suggestions to find balance:
*Answer emails only once or twice a day so you can focus on what matters most.
*Work to your agreed hours. Going above and beyond might be necessary on some occasions, but not every day.
*Don't take your work home. Take the time to rest, relax and recharge.
*Disable work emails on your personal mobile phone.
*Turn off or put your mobile phone on Do Not Disturb or airplane mode when you need to focus on other tasks or need to rest.
*Fight the temptation to connect to the digital world in your downtime by going for a walk or doing an activity you enjoy.
It can take time to change unhealthy digital habits, but Dr Madsen believes the result will be 'a clearer, more productive and creative mind that allows for better relationships with co-workers and clients, and more time to do things that are truly important.'
Bill Gates once said that 'technology is just a tool.' It's important to remember that fact. Digital devices are just a tool to ensure we can do our jobs. The good news is we are living in a time when the nature of work is changing for the better. Success no longer means working harder to the point of burnout but working smarter to a point of balance.
Elizabeth Venzin is the Founder and CEO of the Australian Not-for-Profit Organisation The MindShift Foundation, an advocate of preventative mental health, and the author of MindShift to a Better Place.
Elizabeth's presentations focus on challenges, change and choices; and offer fresh insights into future opportunities, current possibilities and unique strategies for us all to be the victors of our future, not victims of our past. If you'd like to know more about Elizabeth CLICK HERE or call us on 1300 55 64 69