Our Amazing Future Posted on June 25, 2018 in Hot Keynote Topics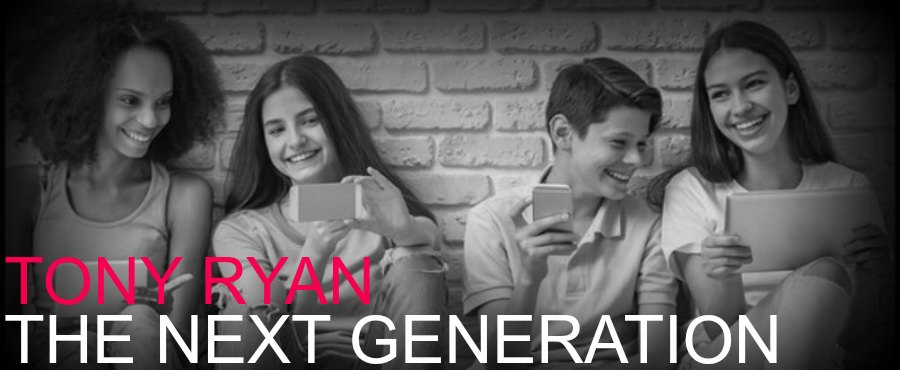 By Tony Ryan – author of The Next Generation (available through Wiley & Sons Publishers). We are giving away a copy of Tony's book in our June Newsletter!
What are we doing to our young people?
This is the best time in human history to be alive, and the future offers such amazing potential. Yet our children are constantly overwhelmed with how difficult the world up ahead might be. If we continue to unbalance our daily narrative with so many negative reports, they will lose hope for a viable future.
Mass media, social media, and 'fake' news
Mass media, social media, and especially 'fake' news does not reflect everyday reality. Most global daily events are constructive, and invariably make a reasonable contribution to the planet's welfare. It's likely that 90% of all events each day are essentially routine and even positive, although you wouldn't believe that if you watched the evening news. Is it any wonder that young people think that the world is in big trouble?
The future for our children is meant to be a promise, not a threat.
For their sake, let's set the record straight. Will our children's future be profoundly optimistic? Probably not. Will it be deeply pessimistic? That's equally improbable. The world up ahead will most likely be a beautiful mess, full of astonishing advances and some occasional tragedies.
Junior pessimists
So, what can we do for the children who constantly worry and too quickly become junior pessimists? There is no quick-fix to such a complex issue, although one critical approach is to clarify who influences their beliefs about the future. Let's start with their parents.
Realistic optimists
We need realistic optimists everywhere in families. An overly optimist parent probably just gives a false impression to children – after all, young people know that the world is not perfect. However, pessimistic adults who believe that the future is doomed, and convince children accordingly, are perhaps not the best for the future welfare of those children. Kids today need inspiring role models who believe in a realistic future world, and who can show them how to steadily create it.
If you would like to know more about Tony Ryan and his keynote presentations click here to submit your enquiry, or contact us directly on 1300 55 64 69.
Tony Ryan is a futurist, a professional speaker and a writer. His presentations are provocative, informing, and full of relevant and practical ideas for the near-future of your industry. These presentations encourage attendees to see the future as an inspiring and worthwhile place, and as one that they can begin to develop today.

Tony is also a great MC and facilitator with over 20 years' experience in the radio and television industry as a journalist, presenter and documentary producer. Read more.