Us and Them - How Deep is the Divide
Posted on September 3, 2019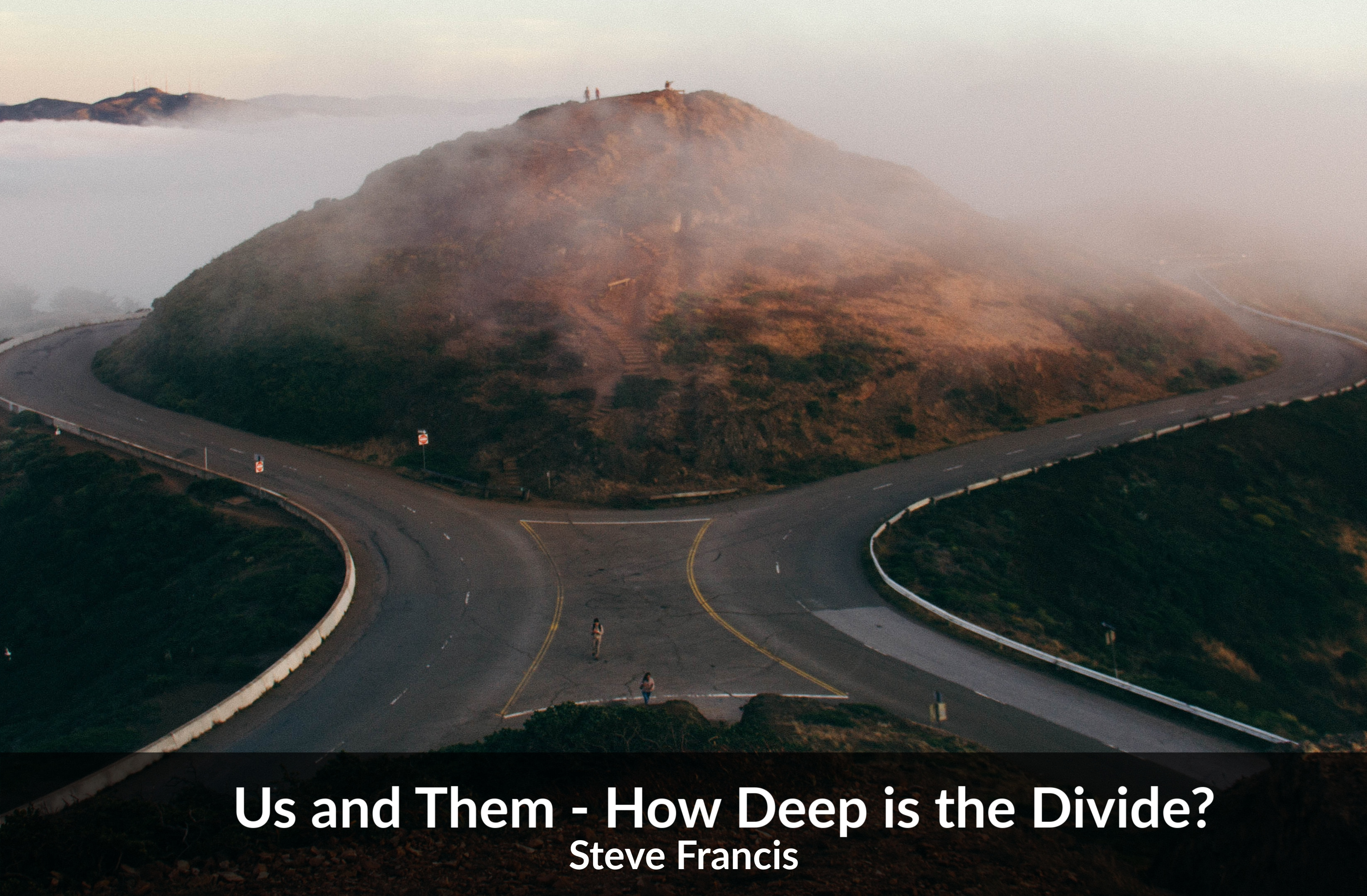 By Educational Speaker Steve Francis.
I have a hypothesis that the more times "THEY" is used by the leadership team when referring to the teaching staff (and vice versa), the lower the staff morale is in that school.
"They just don't get it!"
"They don't understand!"
"They don't know what we put up with!"
"They don't now how hard we are working!"

The use of the term "They", is indicative of a deep divide.
Jim Collins in "Good to Great" notes that successful leaders look outside the window when things are going well and highlight the amazing work that their people are doing. "Of course we are successful! Look at the great people who work here."

He also notes that when things aren't going so well, great leaders look to themselves and reflect on what they could be doing better. This is the fundamental belief of Ken Blanchard's "Servant Leadership" model. The work of great school leaders is to optimise the environment so that teachers can do their very best work.

If you feel that your leadership team may have fallen in to an "Us and Them" chasm, I'd recommend two strategies for checking and perhaps recalibrating your thoughts.
First, it's time to spend more time in classrooms and the staffroom. Check in with your team, spend time interacting with students and experiencing the reality of classrooms.
Second, be aware of the assumptions that you are making. The intent that we assume is behind a person's behaviour has a massive impact on our opinion of that person.

The same behaviour can be interpreted differently depending on 'why' we think the behaviour is occurring. For example, a teacher who we may see speaking abruptly to students may be because they at the end of their tether and have tried five times to say it nicely, perhaps they don't care, maybe they hate teaching, they may be experiencing a stressful personal issue, are unwell or simply are not aware of how they present to others. How we interpret the reason behind their behaviour impacts on what we think of them and then how we respond to them. Human nature means we often only notice the behaviour that affirms our opinion of the person.

The demands placed on current school leaders can result in us being consumed by compliance, administration, bureaucracy and high maintenance parents. This can remove us from the reality of where the magic happens in schools – the classrooms. It is vital to prioritise and dedicate time WITH our people, WHERE the magic happens to avoid falling into the chasm of 'Us and Them'.
If you'd like to know more about Steve CLICK HERE or call us on 1300 55 64 69.