Planning an event for Men's Health Week? Posted on September 7, 2020 in Mental Health
MEN'S HEALTH WEEK 11-17 JUNE 2018
During Men's Health Week many workplaces and organisations are planning on hosting events to promote the health of men. This year's theme "MEN AND FAMILIES – MAKING HEALTHY CONNECTIONS" explores the different ways we support the health and well-being of men and the positive contributions men make.
The focus is on healthy connections – explores what these can look like, and how men make and sustain, positive connections at work and at home.
Men's Health Week is a great opportunity to make a positive difference in your organisation. We have listed a selection of speakers below that focus on men's health issues, both at home and in the workplace.
If you are organising a corporate event and would like to know more about engaging a health speaker, or one of the those listed below, contact us directly on team@greatexpectation.com.au or phone 1300 55 64 69. For more information about Men's Health Week click here.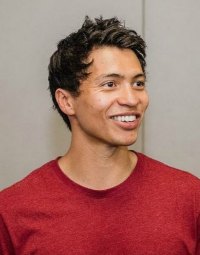 Tofe EvansTravels From Brisbane, QLD
To some, he's known as that kid who ran a race down the slopes of Mt Everest but most of the time he gets called 'crazy' or 'nutcase' more times than his name. All for the right reasons though.
As a firm believer of pushing the boundaries of what the human body & mind is capable of, Tofe Evans is constantly reinventing himself to advocate how anyone can rise above and be the best versions of themselves. Read More.
Matthew Ames Travels From Brisbane, QLD
Matthew Ames was 39 years old when what started as a sore throat resulted in the loss of all four of his limbs. He had contracted a streptococcal infection resulting in toxic shock and was never expected to survive. Matthew suffered kidney failure, a detached retina, and permanent hearing loss in addition to the loss of his arms and legs. He was in a coma for three weeks and spent almost two months in intensive care. Read More.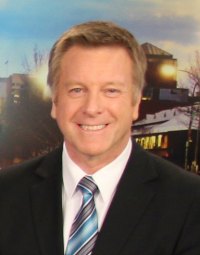 Mark Aiston Travels From Adelaide, SA
Mark is also a wonderful motivational speaker. He talks candidly of his battle with depression. He even manages to uplift the crowd with his dogged determination to beat the ever-present black cloud through the use of some hilarious stories about his father, Keith, who was an outstanding athlete. Keith passed away in 2013, which is lucky because he may just dispute some of the anecdotes told! Read More.
Nick Bowditch Travels From Sydney, NSW
Nick Bowditch is a successful (and unsuccessful) entrepreneur, storyteller, marketer, best-selling author, addict, mental health advocate, sexual abuse victim, suicide survivor, and someone who lives with Post-Traumatic Stress Disorder. He is the only person in the Southern Hemisphere to have worked on both Facebook and Twitter, and the only person in the world to have worked at both brands in their marketing departments, he's a thought-leader in using social media as a storytelling tool for business, a sought-after keynote speaker and MC and now travels nationally and internationally encouraging people to be the very best versions of themselves, to find their true voice, to tell their story better, and to find their kindness. Read More.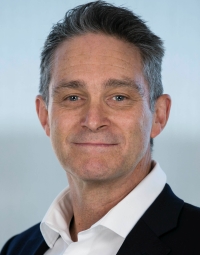 Graeme Cowan Travels From Sydney, NSW
Graeme Cowan is one of Australia's leading speakers and authors in the area of mental health at work and is a frequently sought-out expert opinion on the causes of workplace stress & stress management in the workplace, mental health awareness & managing change in the workplace.
He has worked with elite level athletes, the armed forces and business professionals of all levels. Read More.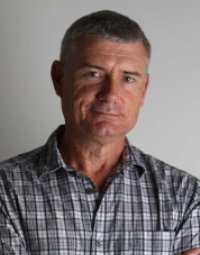 Mick Donaldson Travels From Brisbane, QLD
Mick has a distinguished military background having served multiple decades in the Australian Regular Army and Army Reserve as well as service in the British Army. During his career Mick passed both the British SAS and Australian SAS selection courses. Mick saw operational service in a number of theatres during his time with the SAS to include the Sydney Olympic Games, East Timor, Solomon Islands, Iraq and Afghanistan. He has been awarded commendations for leadership in combat and gallantry. The majority of his career was spent in command and leadership roles to include SAS Patrol Commander and Team Leader. Mick continues to serve in Special Operations Command in a reserve capacity. Read More.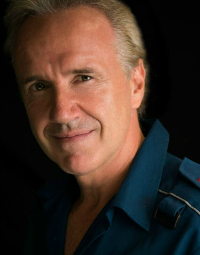 Paul Spinks Travels From Gold Coast, QLD
One in two of us are now depressed, and between the ages of 15 and 44 suicide is the leading cause of death in this country. Where war-torn and poverty-ridden countries are desperately trying to stay alive, we are making choices to end ours; or medicating ourselves just to front the day. Is it time we are all engaged at a different level? You will be shocked to learn how cracks form in your mental and physical health, and why it's a reasonable theory that we must try new approaches to address staff performance and our behaviours at home. Placing surface level concepts on how to better behave and perform, may only lead to reduced outcomes. Read More.