What is Liptember? Posted on August 30, 2018 in Mental Health
What is Liptember?
Liptember is a campaign dedicated to educating the community on women's mental health whilst raising funds towards specific women's mental health research and support programs.
Women are asked to purchase a Liptember lipstick from participating retailers and register online, gaining sponsorship for wearing the lipstick throughout the month of September.
Funds raised during the month of September are donated to the Centre of Women's Mental Health, Lifeline, Batyr, RUOK?, The Jean Hailes Foundation and The Pretty Foundation
Why Women's Mental Health?
Currently, the majority of mental health research is focused on men's mental health, with the findings applied to both men and women. This has resulted in a number of programs and prevention strategies that are unable to fully assist the mental health needs of the female population. The Liptember campaign hopes to change that.
By placing a gender lens on mental health, research has shown to be more accurate and support programs more effective.
The team at Liptember, we are a demographically and socially diverse group of women and men committed to raising awareness of women's health equity and funding to create long-term support.
Their priority is to improve the health of all Australian women who take on a myriad of responsibilities as mothers, grandmothers, sisters, daughters, wives and partners. One of our goals here at Liptember is to improve the health of Australian women, which will subsequently improve the overall health and wellbeing of the whole community.
How to get involved?
Whether you're a girl or guy, it's easy to get involved in the campaign. Register as an individual fundraiser or start a team and commit to being bold by wearing one of their bright lippies for a day, week or month during September. Support the women in your life with these three steps.
Purchase a Liptember lipstick from any Chemist Warehouse, My Chemist or My Beauty Spot store
Register online at www.liptember.com.au/users/sign_up
Rock your lippy throughout September
Keynote Speakers Health and Wellbeing
If you are organising a corporate event and would like to know more about engaging a women's health speaker, contact us directly on team@greatexpectation.com.au or phone 1300 55 64 69.
Listed below are some amazing women representing the health and wellbeing topic.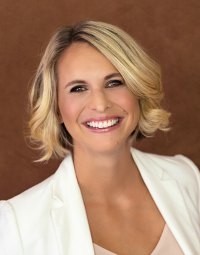 Libby Trickett
Libby is an Ambassador for RUOK? Day and Beyondblue, as well as being a Queensland Government Mental Health Ambassador raising awareness of mental health issues at work. Libby's enormous contribution to Australian Swimming was duly recognised when she received a Medal of the Order of Australia in 2005. Since then, her contribution to the community and the nation as a whole goes far beyond her efforts in the pool. Read more.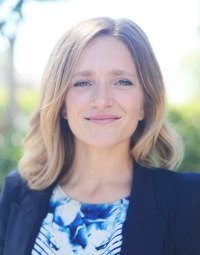 Sophie Weldon
Sophie Weldon is an experienced public speaker, filmmaker and recognised leader and innovator in her field. She is a strategic storytelling and intergenerational specialist, a Gross National Happiness Ambassador, 2016 ANZ Innovator of the Year, 2015 Myer Innovation Fellow and in 2014 she was a Changemaker in Residence at FYA. Sophie has worked with several key social and private sector organisations before starting her own social enterprise, Humankind Enterprises. Read more.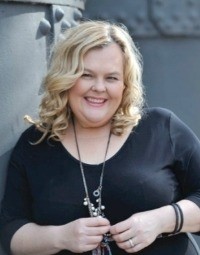 Kieran Flanagan
Smart, funny and full of practical ideas to unlock the genius in all of us, Kieran is a mix of Edward De Bono and Melissa McCarthy
Whether it's tools and techniques to solve problems more creatively or giving people new perspectives about themselves and their teams, Kieran helps your audience access their inner genius and develop adaptive expertise. If you want your event goers buzzing with possibilities Kieran is the perfect keynote speaker. Read more.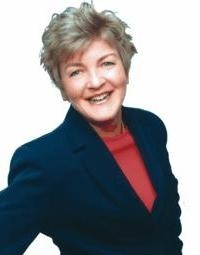 Lynda Dyer
Lynda has gained an excellent reputation as an enthusiastic and motivating guest speaker throughout Australia and the world. As a motivator, Lynda encourages people to enhance their own abilities. Her teacher training workshops were becoming so popular she felt the need to open her own business and work full time on Training the Trainer in motivation, natural health, fitness, recreation & aqua-fitness. Read more.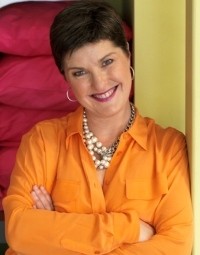 Anna-Louise Bouvier
Feel Good Physio Anna-Louise Bouvier is the creator of Physiocise, a nationally renowned program for bad backs. She has established a national reputation as a sought after commentator for all things related to mind and body wellbeing. Read more.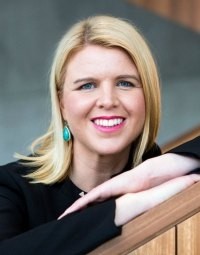 Major (retired) Martina Jewell
Major Matina Jewell's experiences of leading diverse teams thorough the toughest conditions on earth are impacting businesses across the world. Her incredible story brings together lessons of teamwork, mateship and leadership under the most unimaginable of conditions. Read more.