R U OK? DAY Posted on August 30, 2018 in Mental Health

R U OK? Day is our national day of action dedicated to reminding everyone that any day is the day to ask, "Are you ok?" and support those struggling with life. Taking part can be as simple as learning R U OK?'s four steps so you can have a conversation that could change a life.
For more information about R U OK? DAY click here to explore the many resources available for not only the workplace but Schools, UNI/TAFE and the Community in general > Every Day Resources.
R U OK? DAY - Thursday 13 September 2018 #RUOKDAY

If you are organising a corporate event and would like to know more about engaging a health speaker, or one of the those listed below, contact us directly on team@greatexpectation.com.au or phone 1300 55 64 69.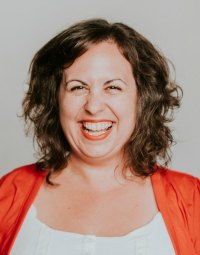 Suzanne Waldron
Travels from Perth, WA
Suzanne specialises in leadership behavioural change. You'll find Suzanne at home on the stage speaking at conferences, mentoring leaders and facilitating leadership teams developing explicit intelligence (the new EQ). She is an Ambassador for R U OK?, Director & Co-Founder of Stories Out Loud and nominee for Western Australian of the Year 2016. Read more.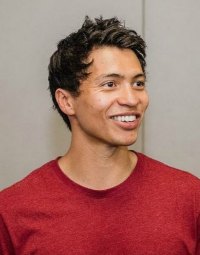 Tofe Evens
Travels From Brisbane, QLD
To some, he's known as that kid who ran a race down the slopes of Mt Everest but most of the time he gets called 'crazy' or 'nutcase' more times than his name. All for the right reasons though.
As a firm believer of pushing the boundaries of what the human body & mind is capable of, Tofe Evans is constantly reinventing himself to advocate how anyone can rise above and be the best versions of themselves. Read More.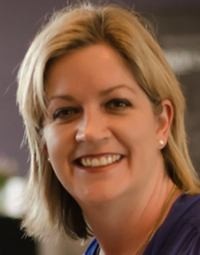 Rachael Robertson
Travels from Melbourne, VIC
Inspirational Antarctic expedition leader, bestselling author, international speaker and leadership expert.
In addition to being an R U OK Day leadership Hero, Rachael is an Antarctic expedition leader, bestselling author and Australia's pre-eminent authority on extreme leadership, so it's no surprise that Rachael is Australia's most booked female speaker! She was recently the opening speaker at the HR Summit in Singapore, one of the largest conferences for HR professionals in Asia with over 2,000 attendees. Read more.
Matthew Ames
Travels From Brisbane, QLD
Matthew Ames was 39 years old when what started as a sore throat resulted in the loss of all four of his limbs. He had contracted a streptococcal infection resulting in toxic shock and was never expected to survive. Matthew suffered kidney failure, a detached retina, and permanent hearing loss in addition to the loss of his arms and legs. He was in a coma for three weeks and spent almost two months in intensive care. Read More.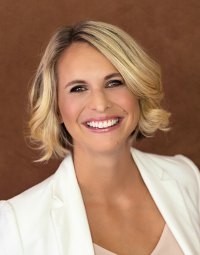 Libby Trickett
Travels from Brisbane, QLD
Libby is an Ambassador for RUOK? Day and Beyondblue, as well as being a Queensland Government Mental Health Ambassador raising awareness of mental health issues at work. Libby's enormous contribution to Australian Swimming was duly recognised when she received a Medal of the Order of Australia in 2005. Since then, her contribution to the community and the nation as a whole goes far beyond her efforts in the pool. Read more.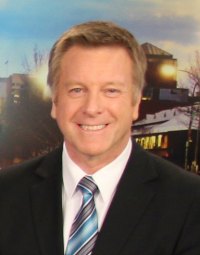 Mark Aiston
Travels From Adelaide, SA
Mark is also a wonderful motivational speaker. He talks candidly of his battle with depression. He even manages to uplift the crowd with his dogged determination to beat the ever-present black cloud through the use of some hilarious stories about his father, Keith, who was an outstanding athlete. Keith passed away in 2013, which is lucky because he may just dispute some of the anecdotes told! Read More.
Nick Bowditch
Travels From Sydney, NSW
Nick Bowditch is a successful (and unsuccessful) entrepreneur, storyteller, marketer, best-selling author, addict, mental health advocate, sexual abuse victim, suicide survivor, and someone who lives with Post-Traumatic Stress Disorder. He is the only person in the Southern Hemisphere to have worked on both Facebook and Twitter, and the only person in the world to have worked at both brands in their marketing departments, he's a thought-leader in using social media as a storytelling tool for business, a sought-after keynote speaker and MC and now travels nationally and internationally encouraging people to be the very best versions of themselves, to find their true voice, to tell their story better, and to find their kindness. Read More.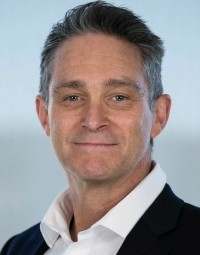 Graeme Cowan
Travels from Sydney, NSW
Graeme is obsessed with helping to create robust cultures that thrive. Best known for his award-winning BACK FROM THE BRINK book series and the report Best Practice in Managing Mental Health in the Workplace, he is also a Director of R U OK? Day and the creator of R U OK? at Work. Read more.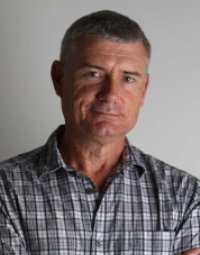 Mick Donaldson
Travels From Brisbane, QLD
Mick has a distinguished military background having served multiple decades in the Australian Regular Army and Army Reserve as well as service in the British Army. During his career Mick passed both the British SAS and Australian SAS selection courses. Mick saw operational service in a number of theatres during his time with the SAS to include the Sydney Olympic Games, East Timor, Solomon Islands, Iraq and Afghanistan. He has been awarded commendations for leadership in combat and gallantry. The majority of his career was spent in command and leadership roles to include SAS Patrol Commander and Team Leader. Mick continues to serve in Special Operations Command in a reserve capacity. Read More.